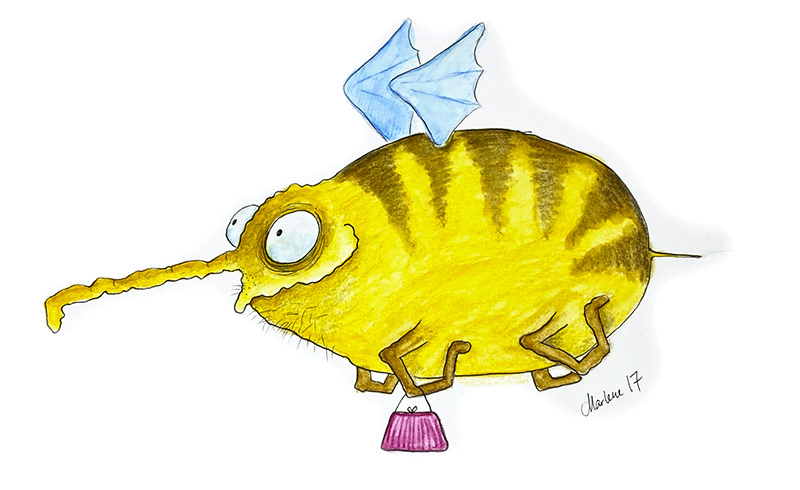 Vixiperm Fluf
Lever i Andromedagalaksen, der er en af Jordens nærmeste naboer - kun 2,5 millioner lysår fra Mælkevejen. Hun tilhører arten Mupzerne og er en såkaldt vinget mupz. Hun er dommer i den interstellare bagedyst, der foregår i rummet mellem stjernerne. Det siges at hun engang stødte ind i en af Vogonernes fartøjer og fik bøjet snablen, men det taler hun helst ikke om. Hendes store fritidsinteresser er brætspil og vinterbadning.
---------------------------------------------
Vixiperm Fluph lives in the Andromeda Galaxy, one of Earths closest neighbours - only 2,5 billion lightyears away from the Milkyway. She belongs to the species Mupz and is a so called winged Mupz. She is judging in the Great Interstellar Bake Off which takes place in the space between the stars. It is told that she once bumped into a Vogon spacecraft and had her proboscis dented. Her hobbies is board games and winter swimming.