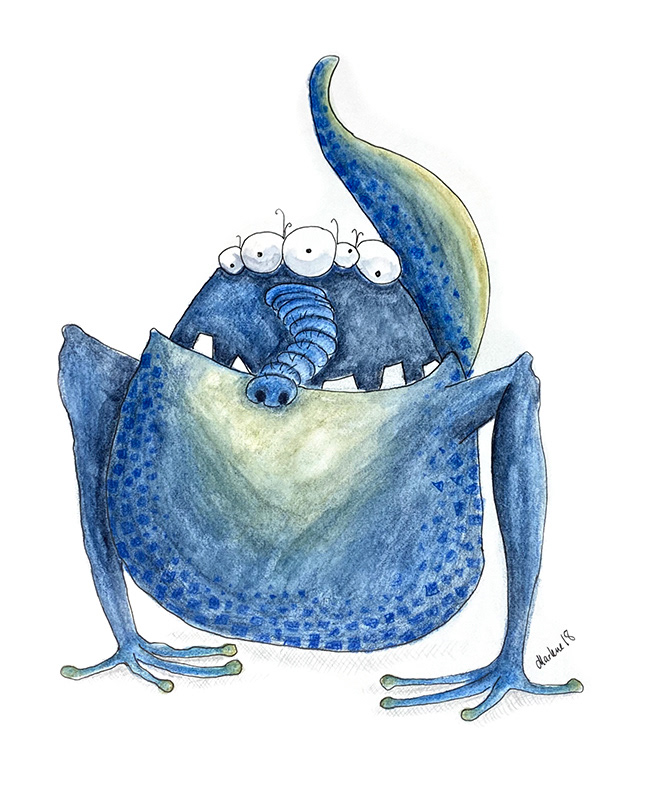 Uggi Flante
Hun lever på stjernen Betelgeuse, hvor hun er en vanvittig populær bartender. Det siges, at det er hende der opfandt drinken den pangalaktiske ganefræser, der i følge Galakseguiden smager som at få din hjerne smadret med en citronskive viklet omkring en guldmursten. Hun har i mange år gjort krav på titlen som universets mester i komet-curling. En overraskende populær sport i hele universet.
-------------------------------------------------------------------------
Uggi Flante lives on the star Betelgeuse. She is an incredible popular bartender and is said to have invented the drink the Pangalactic Gargle Blaster. According to the Hitchhikers Guide to the Galaxy it tastes like having your brains smashed out by a slice of lemon, wrapped around a large gold brick. For many years she has claimed the championship in intergalactic comet curling. A surprisingly popular sport in all of the universe.