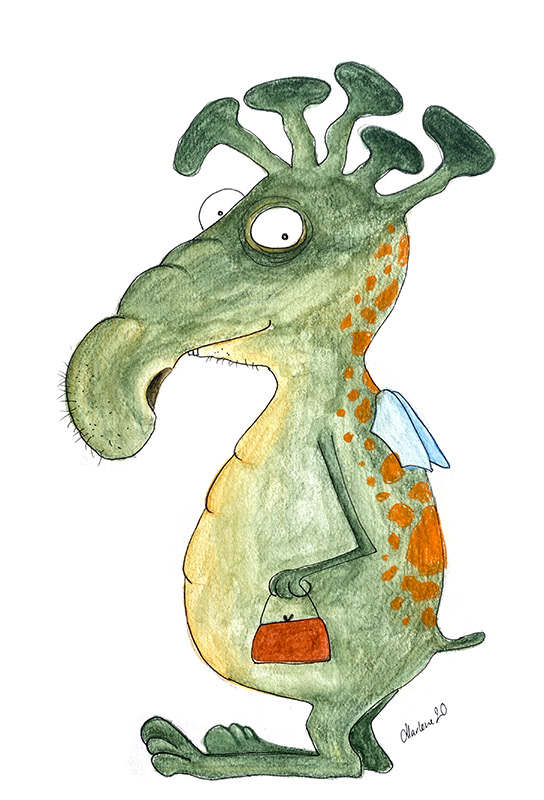 Harry Klugwisser
Harry Klugwisser er den mest intelligente livsform i universet. Hans hjerne vokser kontinuerligt og da hans hovede ikke længere kan rumme den har han dannet 5 sattelithjerner, der er skudt ud af hovedet som champignon. De arbejder godt sammen og har øget hans hjernekapacitet betragteligt. Harry kan også flyve. Hans små vinger basker 10.000 gange hvert milisekund og han kan flyve bemærkelsesværdigt hurtigt. Han elsker Petanque og hornmusik.
–––––––––––––––––––––––––––––––––––––––––
Harry Klugwisser is the most intelligent life form in the universe. His brain keeps growing and since his head can't contain it he has developed 5 sattelite brains. They grew out like mushrooms and they work perfectly well together and multiplies his brain capacity. Harry also have the ability to fly. His little wings flaps 10.000 times every millisecond and he moves surprisingly quickly around. He loves petanque and brass band music.